Texas Lakes Visitors Guide Since 2002
Celebrating Great Years!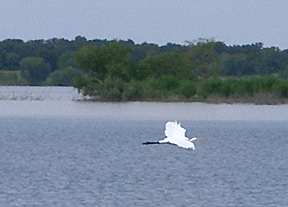 Proctor Lake is a nice fishing and boating lake in central Texas. It is near the towns of Proctor, Comanche, DeLeon and Dublin. The lake has four federal parks of 250 acres each for camping, fishing, boating and picnics, and an 18 hole golf course.
Proctor Lake is located on the Sabanna and Leon rivers in Comanche County, 100 miles southwest of Ft. Worth. The Lake has 38 miles of shoreline and 4,610 acres of surface area. The deepest depth is 34 feet with moderate water level fluctuations.
You can fish from the fishing piers, the bank or your boat on Proctor Lake. According to Texas Parks and Wildlife the fishing on Proctor Lake is excellent for striped/hybrid bass and crappie, good for largemouth bass and catfish, and fair for white bass and sunfish.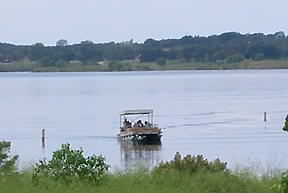 Sowell Creek Park on Proctor Lake has a large roped-off swimming area that the whole family can enjoy. It is unmonitored with no lifeguard. There are also several large grassy areas where families and groups can play games and enjoy the lake. With over 25 covered picnic tables with beautiful lake views, Sowell Creek Park is the ideal place for family picnics. There is plenty of space for everyone. The children love the playscape at the park. The fishing pier at Sowell Creek Park is a popular place for people to try to catch that big one.
Vacation Rentals

Lake Houses, Cabins For Rent
and RV Spaces are needed.
Our viewers are looking for vacation rentals on Texas-Lakes.net. If you have a vacation rental, we can bring you renters.

For information on this Website

Copyright © Highland Lakes Web Pages, LLC